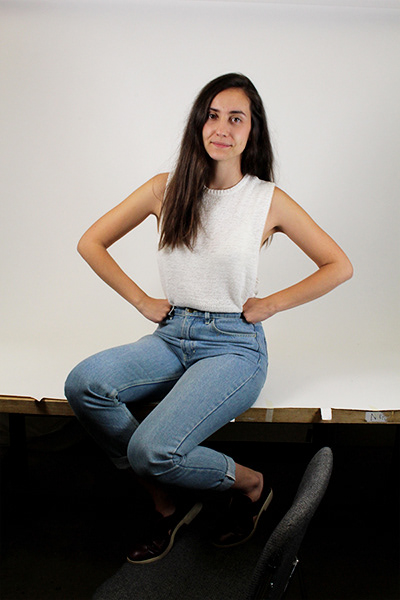 I am a

Visual

and

UI|UX Designer

, currently completing my

MFA in Design

at The University of Texas at Austin. 
I spent my time as a graduate student in Design researching and developing a 

design process

to help me solve complex problems. 
I believe that

research

,

innovation

and

iteration

will contribute to a complete design cycle that can solve any challenge. I am passionate about expanding into research in order to create a simple, clean and unique solution. During my time as a designer in multiple small and large agencies like CNN International and indeed.com I learned how to be a

team player

and contribute to a design team with innovative ideas and

multitasking

.  
I am a maker

and if you visit my home you will see handmade tables, clothes and photos hanging on the wall. I am interested in 

fashion

and I spent my time in graduate school researching the consumption of clothes and ways to battle it through re-use and recycling. A lot of the clothes I wear are either made by me or found in a thrift store. 
Finally, I spent 10 years of my life playing

volleyball.

 I played collegiate indoors volleyball in a Division I team—any challenge you throw at me will be tackled and defeated! Try me!